28 June 2023
Hello Happy Hour! Best bars in South Bank Brisbane for After-Work Drinks
Hello, Happy Hour! Best bars in South Bank Brisbane for After-Work Drinks
Brisbane's Best Inner-City Bars for After-Work Drinks with Your Coworkers
Lina Rooftop Restaurant or Soul Green
Restaurants That Put The Fun Back Into Date Night
To The Window To The Wall, To The Dance Floor Off We Go
In the hustle and bustle of professional life, finding moments of relaxation and fostering strong bonds in your coworking space is essential for the perfect work-life balance. One popular avenue for achieving this is through after-work drinks—an opportunity to unwind, socialise, and build camaraderie. In the vibrant city of Brisbane, Australia, this tradition holds special significance, as it boasts a diverse and thriving bar scene that caters to a variety of tastes and preferences.
After-work drinks provide a valuable space for team bonding, offering an informal setting where colleagues can connect on a more personal level. In this relaxed environment, conversations flow more freely, barriers diminish, and the hierarchical dynamics of the workplace tend to fade away. It is during these moments that individuals can truly get to know their coworkers beyond their professional roles, discover common interests, and shared experiences, and foster a sense of belonging within the team.
Furthermore, after-work drinks offer a much-needed respite from the daily pressures and stresses of work life. As the sun sets over Brisbane City's picturesque skyline, stepping into one of the city's vibrant bars becomes an escape—a chance to unwind and recharge. The enchanting ambiance, coupled with the availability of delicious cocktails, craft beers, and tantalising bites, provides the perfect setting for relaxation and rejuvenation. It allows individuals to leave behind the demands of the workday, creating a space where they can decompress and find solace in the company of their coworkers.
Brisbane's bar scene is a vibrant tapestry, boasting an array of unique establishments that cater to every taste and preference. From cozy craft beer pubs to stylish cocktail lounges, and from trendy rooftop bars to hidden speakeasies, Brisbane offers a diverse range of options that suit every mood and occasion. Each bar tells its own story, inviting patrons to immerse themselves in its distinctive ambiance and embrace the spirit of the city's nightlife.
In this guide, we will explore the importance of after-work drinks for team bonding and relaxation, delving into the benefits they bring to both individuals and the collective team spirit. Additionally, we will take a closer look at Brisbane's vibrant bar scene, showcasing some of the city's finest establishments that are perfect for after-work gatherings. Whether you seek a lively atmosphere, an intimate setting, or an opportunity to explore the city's culinary delights, Brisbane's bars have something to offer everyone.
---
Suggested Reading: Find out how Mobo Co is revolutionising work and lifestyle
---
Brisbane's Best Inner-City Bars for After-Work Drinks with Your Coworkers
When the clock strikes the end of the workday, it's time to gather your coworkers and head out to one of Brisbane's best inner-city bars. These establishments provide the perfect backdrop for unwinding, socialising, and creating lasting memories. Whether you're in the mood for craft cocktails, local brews, or a relaxed ambiance, Brisbane has a range of options to suit every taste. Here are some of the top picks for after-work drinks with your coworkers:
Discover a rooftop bar like no other – Lina Rooftop. With its expansive 1500sqm space, open air terrace, prestigious restaurant, and Australia's first non-residential tower infinity pool, Lina redefines luxury in South Brisbane's skyline. Combining the best of beachside and rooftop destinations, Lina takes Brisbane's bar and restaurant scene to unprecedented heights, offering a truly indulgent and elevated experience.
At Lina Rooftop, the menu features a diverse selection of dishes crafted with meticulous attention to detail and using the finest ingredients. Indulge in delectable creations like slow-cooked lamb shoulder with roasted vegetables, grilled market fish with herb crust, or a succulent wagyu beef burger served with truffle fries. Vegetarian options are also available. To complement your dining experience, Lina Rooftop offers an extensive beverage menu featuring handcrafted cocktails, fine wines, and a curated selection of spirits. From classic favorites to innovative concoctions, the bar ensures there's a perfect drink to accompany your meal. Finish your meal on a sweet note with decadent desserts like vanilla bean panna cotta, dark chocolate mousse, or a refreshing fruit platter.
If you are a member of Mobo Co's coworking space, serviced office, or use the meeting rooms, you can enjoy food from Lina Rooftop restaurant and bar or Soul Green which is a brand-new café in the building lobby. Being located in the bustling South Bank district, there are also near-unlimited options for food and dining experience around the clock.
---
Suggested Reading: How to Choose a Coworking Space (14 Important Things to Check)
---
Image Source: Communal Bar & Eat House
This is a laid-back and vibrant bar featuring communal seating and a diverse drink menu that is casual and welcoming, ideal for mingling and sharing conversations. It highlights craft cocktails, local beers, and a range of mouthwatering bar snacks.
Image Source: The Montague Hotel
The Montague Hotel is a classic pub with a modern twist, offering a range of craft beers and a vibrant rooftop bar with an extensive beer selection, delicious pub fare, and a rooftop oasis with panoramic views. It has relaxed, lively, and perfect for enjoying a refreshing drink after a long day.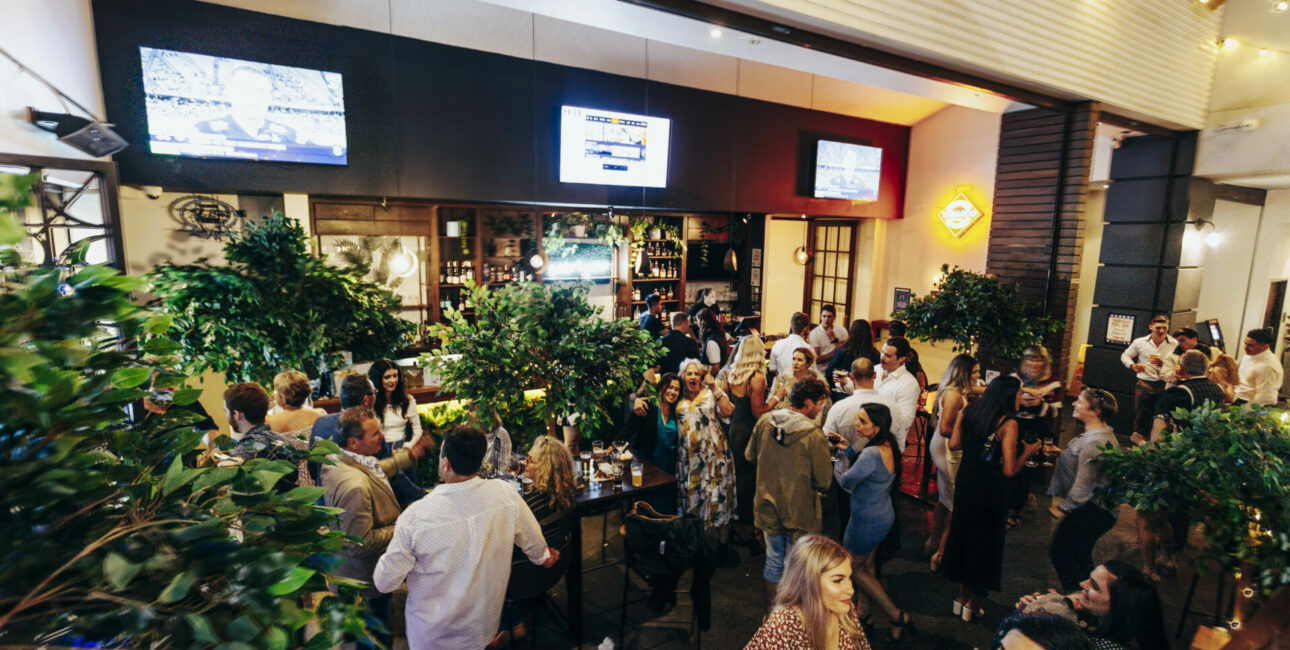 Image Source: The Buffalo Bar
This is an energetic bar with an American-inspired theme, known for its extensive beverage selection and a wide range of cocktails, craft beers, and an impressive whiskey collection. The atmosphere is bustling and vibrant, offering a fun and lively atmosphere for after-work gatherings.
Image Source: The Gresham
An elegant heritage bar renowned for its exceptional whiskey collection and old-world charm that highlights an excellent selection of whiskeys, classic cocktails, and a sophisticated ambiance. The place is timeless and refined, making it an excellent choice for a more upscale after-work experience.
Image Source: Gerard's Bar
A stylish cocktail bar offering innovative drinks, a trendy ambiance, and a touch of sophistication that has a creative and unique cocktail creation, an extensive wine list, and a chic setting. The place is trendy, modern, and ideal for more upscale after-work socialising.
Image Source: Catchment Brewing Co.
A local brewery with a relaxed atmosphere, serving a range of handcrafted beers that highlights a rotating beer selection, a spacious beer garden, and a friendly, laid-back vibe. The place is casual and inviting, perfect for beer enthusiasts and those seeking a more relaxed after-work setting.
Image Source: Must Do Brisbane
A popular brewery with a spacious beer garden, offering a variety of refreshing brews with freshly brewed beers, relaxed outdoor seating, and a friendly atmosphere. The atmosphere is lively and sociable, providing a beautiful space to enjoy locally crafted beers with coworkers.
Image Source: Brewski
A cozy bar specialising in craft beers, delicious food, and a warm and inviting atmosphere highlighting an extensive beer selection, gourmet pub food, and a rustic yet stylish setting. The place is welcoming and cozy, making it an excellent choice for a relaxed after-work gathering.
Image Source: Saccharomyces Beer Cafe
A haven for beer lovers, featuring an extensive selection of both local and international brews with a wide range of beers on tap, knowledgeable staff, and a relaxed and convivial atmosphere.
Image Source: Dr Gimlette
A stylish gin bar offering a wide range of gin-based cocktails and a retro-inspired setting highlighting a creative gin concoction, intimate seating areas, and a charming vintage ambiance. The place is chic and sophisticated, creating an elegant backdrop for post-work drinks with a twist.
Image Source: Best Restaurants of Australia
A popular waterfront bar with stunning city views, Asian-inspired cocktails, and a vibrant atmosphere highlighting outdoor seating, delicious Asian fusion cuisine, and a diverse drink menu with a lively, energetic, and perfect for enjoying drinks with a beautiful view of the Brisbane River.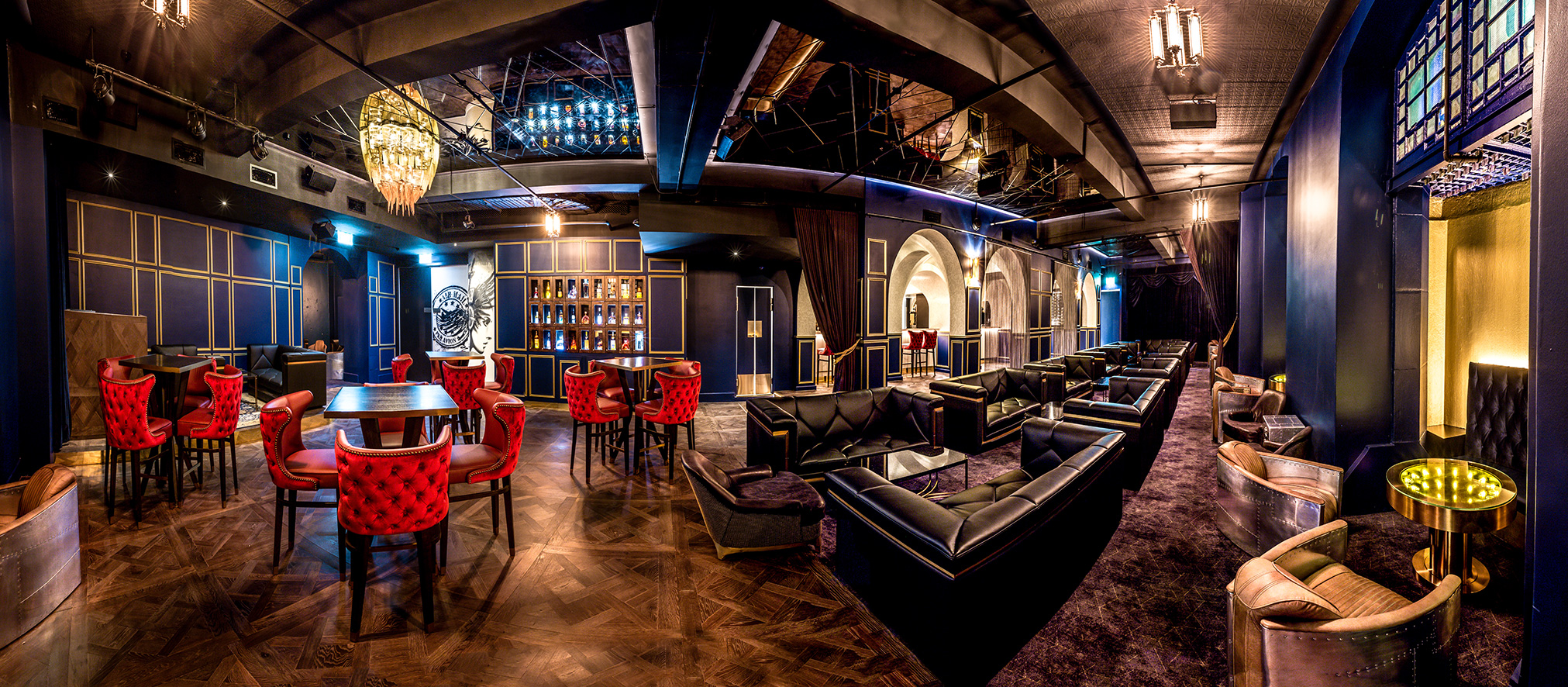 Image Source: The Boom Boom Room
An underground jazz bar featuring live music, craft cocktails, and a speakeasy-style ambiance with talented jazz performers, creative cocktails, and a unique atmosphere. The ambiance is intimate, sultry, and ideal for those seeking a sophisticated after-work drink experience.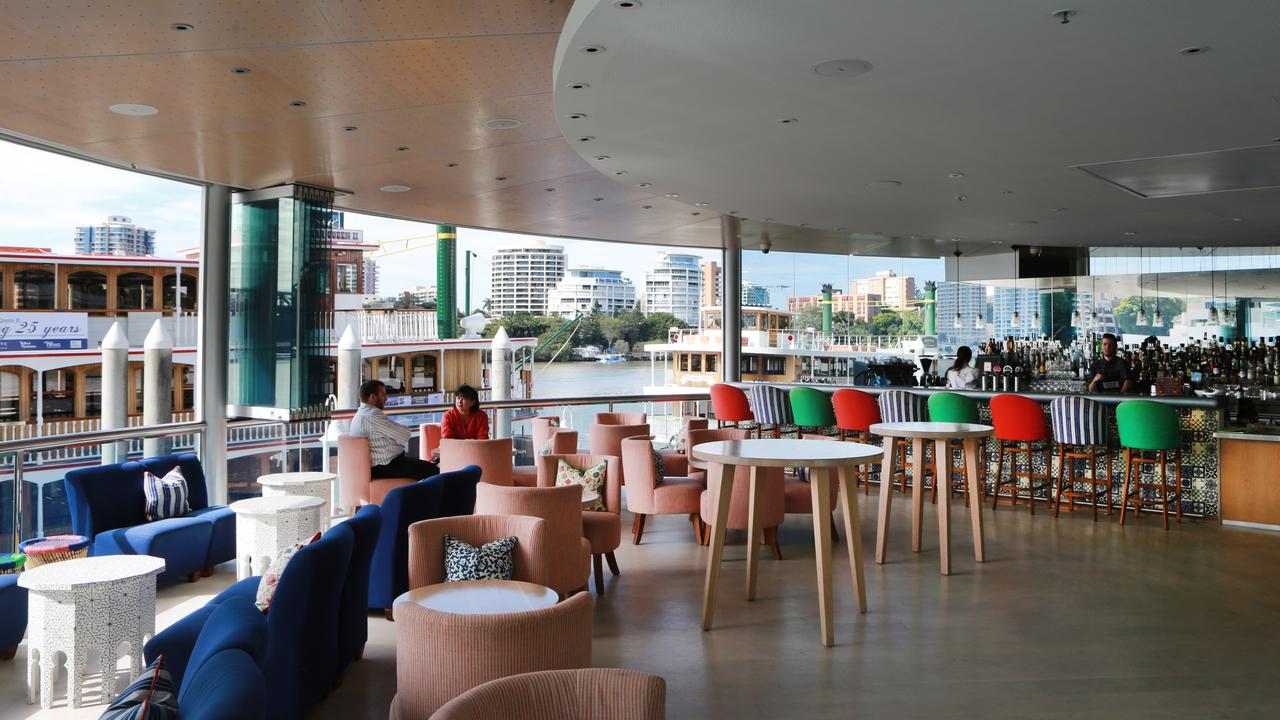 Image Source: Best Restaurants of Australia
A stylish rooftop bar offering panoramic river views, refreshing drinks, and a relaxed atmosphere with rooftop seating, an extensive wine list, and a selection of gourmet bar snacks. The atmosphere is modern, chic, and perfect for enjoying drinks while taking in the breathtaking cityscape.
Image Source: Red Hook Brisbane
A trendy bar serving up innovative cocktails, craft beers, and New York-inspired street food with a creative drink menu, mouthwatering food options, and a vibrant urban setting. The place is hip, bustling, and ideal for a laid-back after-work gathering with colleagues.
Image Source: Aquila Brisbane
A sophisticated Italian bar and restaurant offering an extensive wine list and classic cocktails that highlight Italian-inspired drinks and cuisine, elegant ambiance, and a riverside location. The place is upscale, refined, and perfect for a classy after-work drink with a touch of European flair.
Image Source: Best Restaurants of Australia
A cozy and eclectic bar featuring unique cocktails, boutique wines, and a warm atmosphere that has artisanal drinks, intimate seating, and a menu showcasing local and international spirits. The place is quirky, inviting, and ideal for a relaxed after-work drink in a cozy setting.
Image Source: Brooklyn Standard
A lively basement bar with live music, a wide selection of craft beers, and a rock 'n' roll atmosphere. That highlights live performances, an extensive beer menu, and a vibrant underground setting. The place is energetic, edgy, and perfect for those who love live music and a lively atmosphere.
These inner-city bars in South Brisbane provide the ideal setting for after-work drinks with your coworkers. Whether you're seeking a casual and lively atmosphere, a sophisticated and refined experience, or a place to explore the world of craft beers and creative cocktails, Brisbane's bar scene has something for everyone. So, gather your team, raise your glasses, and enjoy the vibrant energy of these fantastic venues. Cheers to unforgettable after-work moments!
---
Suggested reading: Why Brisbane's South Bank is the new home of luxury co-working space
---
Restaurants That Put The Fun Back Into Date Night
Date nights are meant to be special, and what better way to make them memorable than by choosing a restaurant that puts the fun back into the experience? In Brisbane, you'll find a variety of establishments that not only offer delectable cuisine but also create a lively and entertaining ambiance for colleagues who want to spend time together after work. These restaurants go beyond just great food and provide an immersive atmosphere that sparks joy and adds an extra element of excitement to your night. Here are some top picks for restaurants in Brisbane that will put the fun back into your next date night:
Image Source: The Flying Cock
A quirky and energetic restaurant offering amazing food, live music, and a vibrant atmosphere with an eclectic menu, live entertainment, and a lively beer garden. The place is fun, upbeat, and perfect for people looking for a vibrant and energetic night experience.
A popular spot is known for its extensive beer selection, tasty bites, and lively social atmosphere that has a wide variety of craft beers, a delicious food menu, and regular live music events. The place is relaxed, friendly, and ideal for people who appreciate great boutique beer and a lively atmosphere.
Image Source: Greaser
A hidden gem with a rock 'n' roll vibe, serving up tasty American-style food and craft cocktails that highlight retro-inspired decor, live music, and a vibrant underground atmosphere. The place is edgy, cool, and ideal for people seeking a unique and memorable night experience.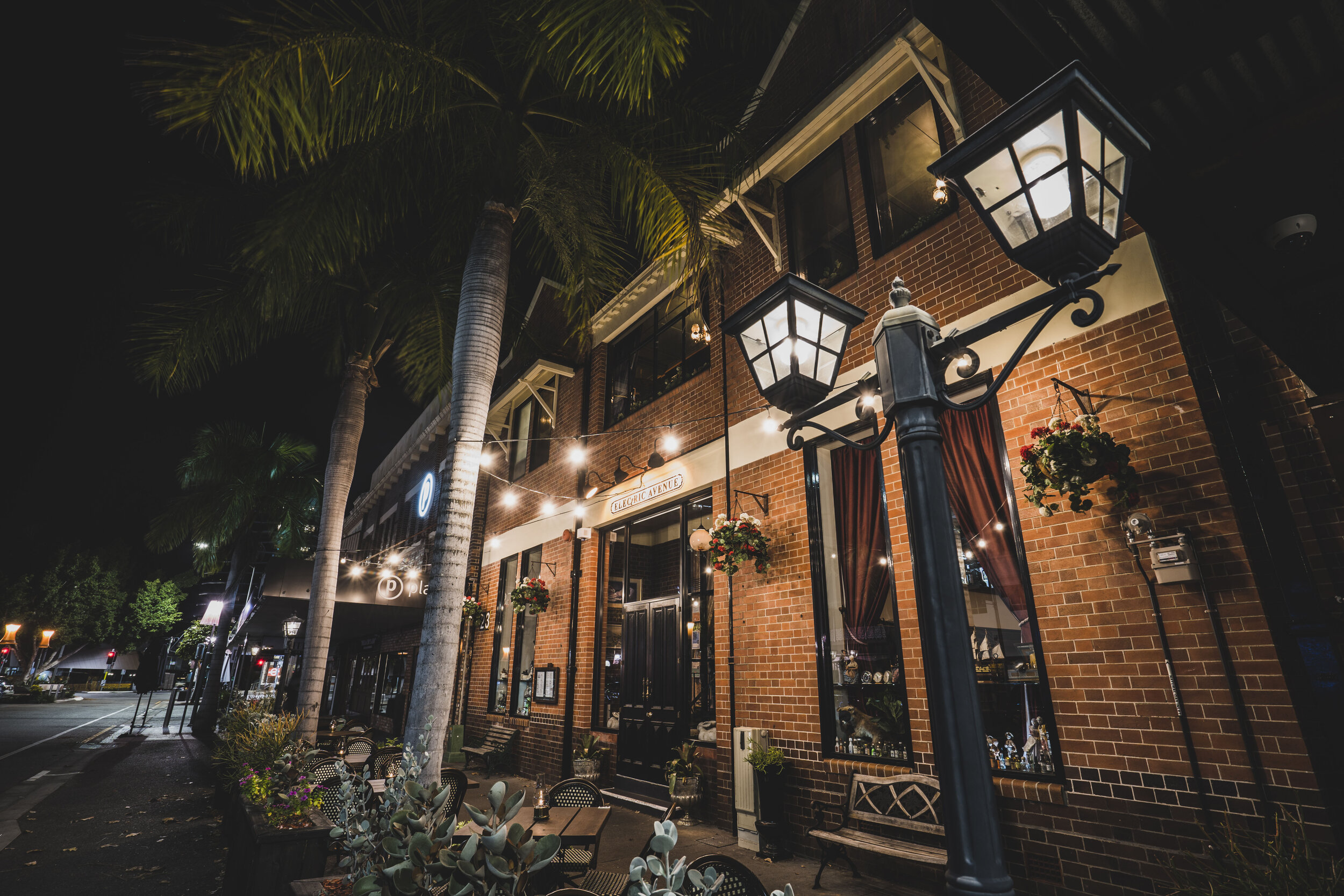 Image Source: Electric Avenue Jr.
A vibrant and funky restaurant with a retro arcade theme, offering delicious food and playful cocktails that has arcade games, neon lights, and a nostalgic atmosphere. The place is fun, nostalgic, and perfect for people who enjoy some friendly competition and a nostalgic trip down memory lane.
To The Window To The Wall, To The Dance Floor Off We Go
Sometimes, after work shenanigans call for more than just a delicious meal. If you and your colleagues love dancing and want to let loose, Brisbane has some fantastic bars with great dance floors and music that will make your night unforgettable. Here are some top picks for bars in Brisbane where you can dance the night away:
Image Source: Cloudland
A stunning multi-level venue with various themed bars, a dance floor, and live DJs highlighting luxurious decor, multiple dance floors, and an excellent selection of music. The atmosphere is upscale, energetic, and perfect for people who love to dance in a glamorous setting.
Image Source: The Met Brisbane
A renowned nightclub featuring different music genres, state-of-the-art sound systems, and a spacious dance floor that highlights live DJs, themed events, and VIP sections for a more exclusive experience. The place is lively and ideal for colleagues who want to dance to the latest beats and enjoy a vibrant nightlife atmosphere.
Image Source: Prohibition Brisbane
A stylish bar and nightclub inspired by the Prohibition era, offering live music and a spacious dance floor with vintage decor, live performances, and a mix of music genres. The place is sophisticated, retro, and perfect for colleagues who appreciate a touch of nostalgia while dancing.
Image Source: Laruche
A trendy bar and lounge featuring DJs, live music, and a spacious dance floor with chic decor, signature cocktails, and a mix of electronic, hip-hop, and R&B music. The place is stylish, vibrant, and perfect for people looking for a modern and energetic dance floor experience.
These bars and restaurants in Brisbane are perfect for people seeking a fun, lively, and memorable night. Whether you want to enjoy live music, dance to your favorite beats, or immerse yourselves in a vibrant and playful atmosphere, these establishments will make your night truly special. So put on your dancing shoes, bring your appetite, and get ready for an unforgettable evening of fun and excitement.
---
Suggested Reading: Top 28 Things to Do in South Bank, Brisbane – Must-Visit Attractions
---
Make work your luxury escape with Mobo Co
Having a restaurant and bar right in your workplace offers numerous benefits for employees and the overall work environment. With Mobo Co's access to a bar and restaurant right on its rooftop, employees can conveniently enjoy delicious meals without leaving the premises. This saves time and provides a convenient option during busy workdays or during rush hour when the commute is just unbearable. Additionally, it promotes a sense of community and camaraderie among coworkers as they can gather in the Lina rooftop area to share a meal and engage in meaningful conversations. The presence of a restaurant in the workplace bar, courtesy of Mobo Co, creates a welcoming and enjoyable atmosphere where employees can relax, recharge, and foster stronger relationships.
By incorporating after-work drinks into your routine, you can foster stronger connections among team members, create a more relaxed and enjoyable work environment, and celebrate achievements and milestones.
So, whether you're looking to sip creative cocktails, enjoy delicious bites, hit the dance floor, or simply relax with coworkers over a refreshing drink, Brisbane's scenic view has something to offer. Take the time to discover new venues, try unique concoctions, and create lasting memories with your colleagues. Cheers to embracing the vibrant bar culture of Brisbane for unforgettable after-work drinks.