23 March 2023
Top 28 Things to Do in South Bank, Brisbane - Must-Visit Attractions
Welcome to South Bank, a vibrant and bustling neighbourhood in Brisbane, Australia. From its stunning sun-soaked riverfront parks and walkways to the endless array of entertainment options, South Bank is sure to offer something for everyone! Whether you're looking for some adventure or just want to relax with friends and family at one of the many cafes and restaurants along the riverside promenade, this area has got it all – including plenty of opportunities for sightseeing, shopping, dining out and more. So get ready: here's your guide on how you can make the most out of your visit to Brisbane's famed South Bank district!
1. Take a stroll along the river and spot some of the local flora and fauna
The South Bank Parklands offer a wide variety of plants, trees, and wildlife including lorikeets, kookaburras, and even the occasional koala. Take a leisurely walk along the riverfront promenade or hire a bike to explore the area on two wheels. This is the perfect spot to unwind after a long day of being in the office. 
2. Take a ride on the Wheel of Brisbane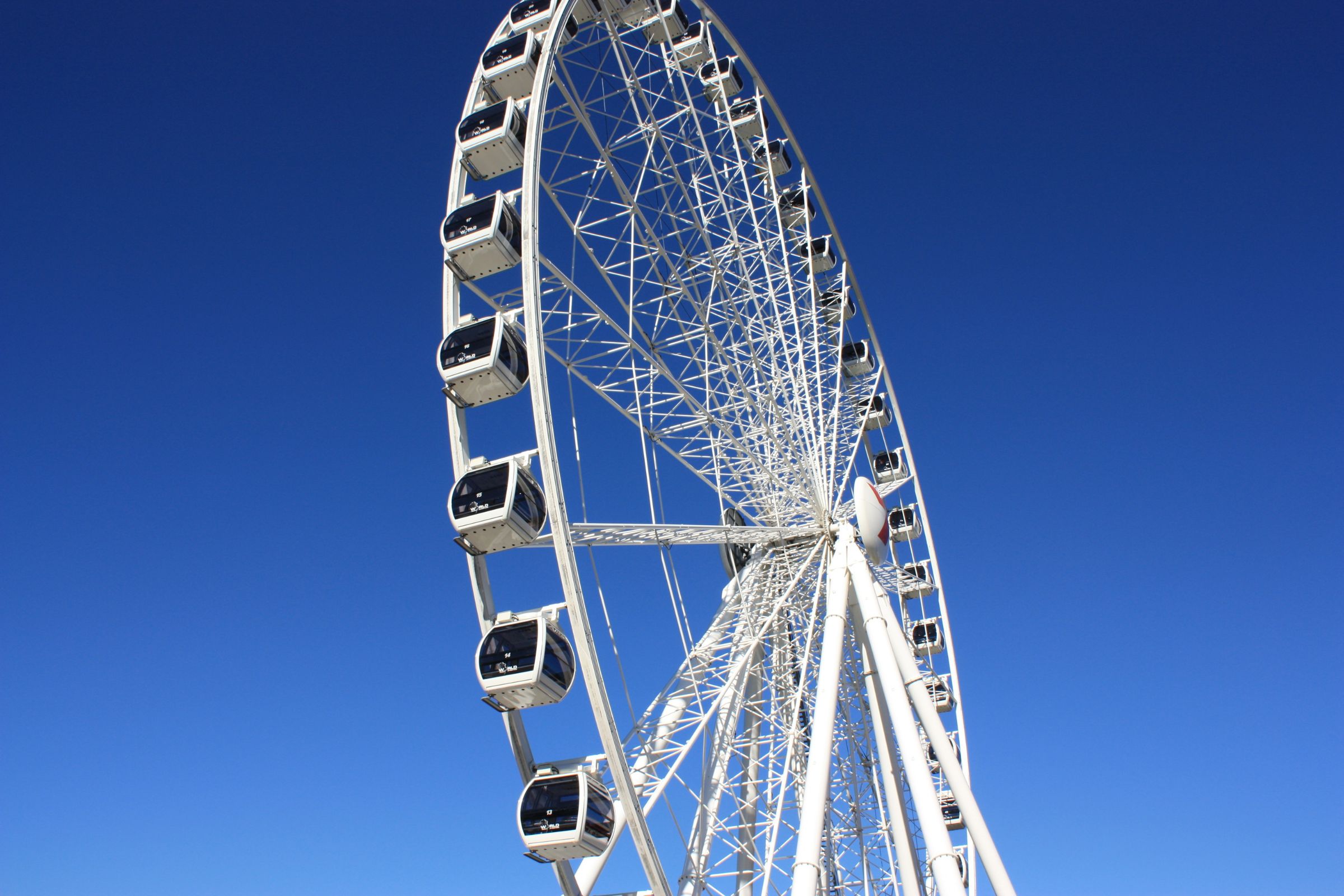 Take in the breathtaking bird's-eye-view of the city from the top of the 60m tall Wheel of Brisbane, one of Australia's most popular tourist attractions. Soar up to 120 meters high and enjoy amazing 360-degree panoramic views over South Bank and beyond. Each ride on the Wheel of Brisbane lasts 12 minutes so you'll have ample time to take it all in.
3. Take a swim at Streets Beach
Cool off with a dip in the blue waters of Streets Beach, the only man-made beach located right in the city. This sandy oasis offers plenty of room to relax and is surrounded by shady palm trees – perfect for an afternoon stroll or a picnic. The beach is popular for swimming, and sunbathing, and provides a tropical oasis in the heart of the city. Streets Beach is free to use and is patrolled by qualified lifeguards all year round.
4. Take a swim in the Boat Pool
If you're looking for something a bit more adventurous, try out the Boat Pool at South Bank. This is Australia's only purpose-built water park and features more than 200 metres of man-made channels for swimming and boating. The pool is surrounded by sand and has a shallow end for children to play and a deeper end for swimming. The area also features sun loungers, showers, and changing rooms. Boat Pool is a popular spot for families and locals to relax and enjoy the sun.
5. Have fun at Aquativity
Aquativity is an interactive, family-friendly exhibit located at the heart of South Bank. Kids and adults alike can explore a range of aquatic-themed activities including a water play area, touch pools, a waterfall cascade, and more. Aquativity also includes educational displays about marine life, as well as multimedia projections – perfect for kids to learn while having fun.
6. Take a book and relax in the beautiful South Bank Gardens
The South Bank Gardens offer a lush, tranquil escape from the bustle of the city. This subtropical park is perfect for picnicking, reading or just taking time out to soak up some sun. There are plenty of shady spots for visitors to relax and enjoy some light refreshments. You can also spot some of Brisbane's iconic wildlife in the park, including kangaroos, possums and even lorikeets.
7. Enjoy a delicious meal at one of South Bank's many restaurants
South Bank is home to an array of cafes, restaurants, and bars. From fine dining establishments to casual eateries and pubs, there's something for everyone. Whether you're after Italian, Chinese or Modern Australian cuisine, you'll be spoilt for choice in South Bank. So grab a bite to eat and enjoy one of the area's many outdoor dining spots or waterfront views – it's set to be an exquisite dining experience that won't disappoint. We highly recommend Lina Rooftop Bar, 1500sqm of luxe, elevated landscape boasting an open-air terrace, a prestige restaurant, and an A-Class bar on top of the Mobo building in South Bank. 
8. Stroll through the arbours
The Arbours of South Bank is a unique outdoor shopping and leisure precinct offering visitors the opportunity to shop, dine and relax in one of South Brisbane's most iconic destinations. Stroll through the lush gardens, browse the boutiques or enjoy some lunch at one of the cafes – it's perfect for a relaxing day out. It's perfect for getting some steps in after being stuck in your office suite the whole day.
9. Visit the South Bank Brisbane Market
If you're looking for a unique shopping experience, don't miss out on the South Bank Brisbane Market. This vibrant marketplace offers a range of goods from local artisans and craftspeople, as well as fresh fruit and vegetables. You'll also find delicious food stalls serving up dishes from around the world – perfect if you want to try something new. There's also live music and entertainment, making this a great spot to while away for a few hours.
10. Catch the City Cat and take a boat ride along the river
One of the best ways to appreciate South Brisbane's beautiful riverside is by taking a ride on the City Cat. The ferry stops at all major points along the river, giving you plenty of opportunities to admire the city skyline and its surroundings. Hop on board and experience some of Brisbane's most picturesque spots from a unique perspective – definitely one of the top things to do in South Bank.
11. Pick up a city bike and go for a cycle along the river
You can also explore South Bank by bike with the City Bike program. Pick up a bike from one of the many stations located around the area and take a leisurely ride along the river – it's a great way to get some fresh air, exercise and take in Brisbane's stunning scenery. The bikes are available for hire at reasonable rates, so it's a great option for those looking to explore the area on a budget. They are also environmentally friendly, so you'll be doing your bit for the planet too.
12. Watch a Show/Musical at QPAC
The Queensland Performing Arts Centre (QPAC) is a popular venue for world-class performances and shows. The centre hosts regular presentations of theatre, musicals, concerts, comedy and more – you'll be spoilt for choice. QPAC also features state-of-the-art performance spaces, including the Concert Hall, Playhouse, Cremorne Theatre, and Lyric Theatre, as well as a range of rehearsal spaces and backstage areas. So why not indulge in some culture and enjoy a show or two while you're here? It's the perfect way to end a day in South Bank.
13. Experience the nightlife at one of South Bank's bars or clubs
Stuck in meeting rooms all day? Wind down after a hard day's work by capping the night off with some booze and some dancing. South Bank is home to some vibrant nightlife spots, so why not enjoy a few drinks and experience South Brisbane's buzzing atmosphere? There are plenty of bars and clubs in the area, offering something for everyone from laid-back hangouts to lively dance clubs. So grab your friends and head out for a night of fun and entertainment – it's sure to be an unforgettable experience
14. Pose for a pic with the Brisbane Sign
When you're in South Bank, don't forget to take a picture with the iconic Brisbane Sign. This 10-metre-tall structure is a symbol of the city and makes for some great photos. So grab your camera and snap away – it's one photo opportunity you won't want to miss.
15. Visit the State Library of Queensland
No trip to South Bank would be complete without a visit to the State Library of Queensland. This impressive building houses millions of books, magazines and other artefacts, making it an invaluable resource for history buffs and anyone seeking knowledge about Brisbane's past. The State Library of Queensland is not only a place for research and study, but also a cultural hub, hosting events and exhibitions, as well as a variety of educational programs and activities for the public. So take some time out and explore this incredible repository – you're sure to find something interesting
16. Visit the Nepalese Peace Pagoda
The Nepalese Peace Pagoda is a stunning monument located in South Bank, offering visitors the chance to experience and appreciate Buddhist culture. The grounds are home to statues of Buddha, lush gardens and a tranquil atmosphere – perfect for taking a break from the hustle and bustle of the city. The pagoda is a beautiful and peaceful place to visit, featuring traditional Nepalese architecture and is surrounded by lush vegetation overlooking the Brisbane River. The pagoda is also a spiritual place, providing a peaceful and tranquil environment for reflection and meditation. So don't miss out on this impressive structure – it's definitely one of the top things to do in South Bank.
17. Stroll along the Rainforest Walk
Need a change of scenery from your office space? Take a relaxing stroll on the Rainforest Walk. It is a 1.5 km path that meanders through the rainforest and mangroves of South Bank Parklands. The trail is a peaceful and tranquil escape from the hustle and bustle of the city, offering visitors a chance to connect with nature and learn about the environment. The Rainforest Walk is approximately 600 meters long and is accessible to visitors of all ages and fitness levels. Along the way, you will encounter a variety of plants and wildlife, including exotic bird species and other wildlife that are native to the region. The Rainforest Walk also features a range of educational signs and displays, providing information about the history and ecology of the rainforest. Whether you're looking for a relaxing stroll, a nature walk, or an educational experience, the Rainforest Walk is a must-visit destination for anyone visiting South Bank in Brisbane.
18. Sample some delicious food at Little Stanley Street Markets
Little Stanley Street Markets are held every Friday and Saturday evening in South Bank Parklands, offering visitors the chance to experience a taste of Brisbane's vibrant culture.
The Little Stanley Street Markets offer a unique shopping experience, featuring a wide variety of stalls selling handmade goods, artisanal products, and fresh produce. The markets are a popular destination for locals and tourists alike, offering a lively and bustling atmosphere, with live music and street performers adding to the festive atmosphere. The markets are a great place to find unique and locally-made gifts, as well as fresh produce and gourmet food items. In addition to shopping, visitors can enjoy a range of dining options, with food stalls and cafes offering a variety of cuisine from around the world. The Little Stanley Street Markets are a must-visit destination for anyone visiting South Bank, offering a unique and vibrant shopping and dining experience.
19. Walk across the Goodwill Bridge
The Goodwill Bridge is a pedestrian bridge connecting South Bank Parklands to the Centrepoint Shopping Centre. This impressive structure offers some stunning views of the city skyline and Brisbane River, making it the perfect spot for an afternoon stroll or romantic evening walk. So take a break from your day and explore this iconic landmark – you won't regret it.
20. Walk over the Kurilpa Bridge
The Kurilpa Bridge is a stunning cable-stayed bridge that connects South Bank Parklands to the West End. This impressive structure was designed by renowned architects and offers some amazing views of Brisbane City and its surroundings. It features a distinctive arching design, with multiple, slender steel arches rising high above the river. The bridge also includes a wide, flat deck that provides ample space for pedestrians and cyclists to cross, as well as areas for stopping and taking in the views. The Kurilpa Bridge has become an important landmark in Brisbane and is a popular destination for tourists and locals alike.
21. Enjoy an evening at the River Quay Amphitheatre
The River Quay Amphitheatre is located in South Bank Parklands, offering visitors the chance to experience some of Brisbane's best outdoor entertainment. Every Saturday night live bands, DJs and performers take to the stage for a lively performance under the stars – it's sure to be an unforgettable evening. So grab your friends and head out for an evening of music, dancing and fun – it's definitely one of the top things to do in South Bank.
22. Visit the Queensland Maritime Museum
The Queensland Maritime Museum is located at South Bank Parklands. Itoffers visitors an insight into Australia's rich maritime heritage. This impressive museum features interactive displays, educational exhibits and a variety of multimedia presentations that are sure to capture your imagination. Visitors can learn about the state's maritime history and explore exhibits on topics such as shipbuilding, navigation, and maritime commerce. The museum also features several historic vessels, including ships and boats, that have been restored and are open for visitors to explore.
23. Try Kayaking in the Brisbane River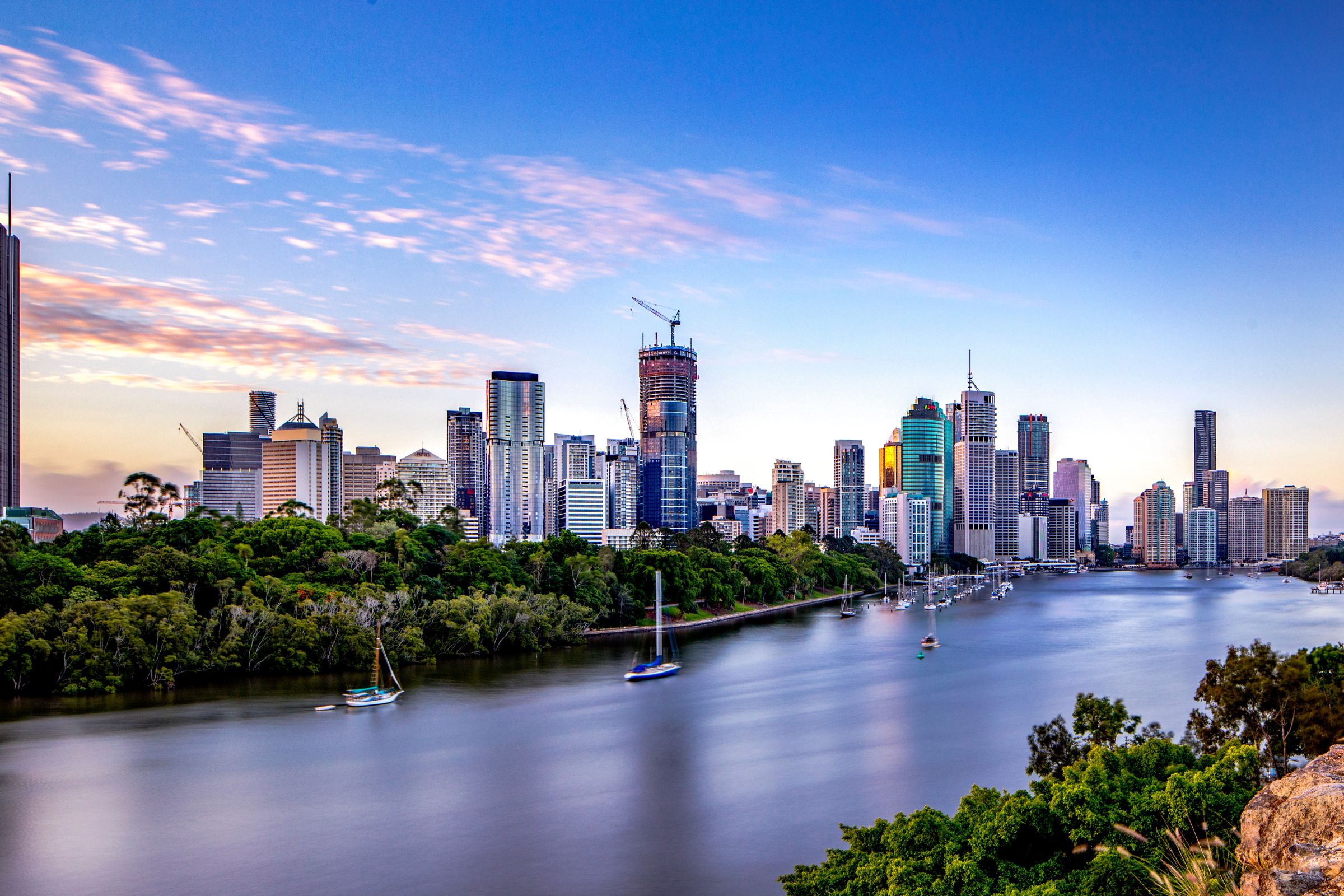 If you're looking for something a little out of the ordinary, you can kayak your way around the South Bank. Kayaking tours typically launch from various locations along the river and take participants on a guided journey through the city's waterways, providing the opportunity to see Brisbane from a different perspective. Some tours may focus on specific themes, such as wildlife watching or visiting historic sites, while others offer a more general exploration of the river. Kayaking is a low-impact and eco-friendly way to experience the city and provides a unique form of exercise and adventure. Additionally, kayaking can be done year-round, making it a great option for tourists looking to enjoy the outdoors no matter the season.
24. Hop on a Segway Tour
If you're looking for a unique way to explore the sights and attractions of South Bank, why not try a Segway tour? The tours often take participants through scenic parks, along the riverfront, and past popular attractions such as the Brisbane Convention and Exhibition Centre, the Gallery of Modern Art, and the South Bank Parklands. Segway Tours in South Bank are a popular activity for both visitors and locals alike and provide a memorable way to experience the city.
25. Get around on a Neuron Scooter
To use a Brisbane Neuron Scooter, you simply need to locate one using an app, unlock it with your smartphone, and ride it to your destination. After you have arrived, you can park the scooter at a designated area and lock it through the app. The cost of using a Brisbane Neuron Scooter typically includes a small fee for unlocking the scooter, as well as a per-minute charge for the time you spend riding it.
26. Sample fresh produce from the Epicurious Garden
The Epicurious Garden is a volunteer-run vegetable & herb garden It is a unique and sustainable urban space that combines elements of gardening, food production, and education. The garden is open to the public and serves as a community hub for residents, with a focus on growing fresh and healthy produce in an urban environment. The garden features a variety of food crops, including fruits, vegetables, and herbs, that are grown using sustainable methods such as composting and companion planting. Visitors to the Epicurious Garden can learn about sustainable gardening techniques, sample fresh produce, and participate in educational workshops and events. The garden also serves as a gathering place for the community, with events such as picnics and markets, and provides a peaceful and green space for people to enjoy. The Epicurious Garden is a unique and important resource for Brisbane, promoting healthy living and environmental sustainability.
27. Walk around Kangaroo Point Cliffs
Kangaroo Point Cliffs are a popular destination for locals and tourists alike. The cliffs offer spectacular views of the city skyline, as well as an up-close look at some of Brisbane's iconic landmarks such as Story Bridge and the Kangaroo Point Rock Wall. The cliffs also provide access to a variety of walking trails, with paths that lead to secluded lookouts and hidden coves. For a truly unique experience, visitors can climb down the cliffs to access the riverfront below and take in panoramic views of Brisbane's stunning skyline. Kangaroo Point Cliffs are a great way to explore the city from a different perspective and are sure to provide an unforgettable experience for those who visit.
28. Get some work done at Mobo Co
Visiting Brisbane but taking some work with you? We have a space for you at Mobo Co. Mobo Co is a modern and vibrant coworking space located in the Brisbane CBD. We offer flexible day and monthly memberships, enabling people to work in an inspiring and productive environment that is conveniently located close to some of the city's top attractions. Mobo Co offers resort-style amenities like a rooftop restaurant and pool, as well as private meeting rooms, high-speed wifi, and kitchen. Whether you are looking for a place to work or just want to experience the vibrant atmosphere at Mobo Co, it is sure to provide an unforgettable coworking experience in Brisbane's cultural precinct.
See you in South Bank
South Bank is a vibrant and exciting area of Brisbane City that is full of attractions, experiences, and activities for visitors and locals to enjoy. Whether you are looking for outdoor adventures or cultural pursuits, South Bank has something for everyone. From scenic city views and riverfront paths to Segway tours and fresh produce from the Epicurious Garden, there is plenty to explore in this unique and vibrant part of Brisbane. So grab your sunscreen, pack a picnic, and head to South Bank for an unforgettable experience. We hope to see you in South Bank soon.
Keep Reading: Why Brisbane's South Bank is the new home of luxury co-working space