8 August 2023
What & When is International Coworking Day?
As the modern workplace evolves, coworking stands as a testament to innovation, flexibility, and community. On August 9th, International Coworking Day is celebrated around the globe, highlighting a movement that has redefined how businesses and individuals collaborate. From its humble beginnings in Berlin's 'hackerspace' to Brad Neuberg's defining vision, coworking has transformed the work environment. Join us in exploring the significance of International Coworking Day and why it's a celebration that resonates with entrepreneurs, small businesses, and large corporations alike. We'll also spill what you should look forward to at Mobo Co this year's celebration, so make sure to read until the end!
When and What is International Coworking Day?
International Coworking Day, celebrated every year on August 9th, is more than a commemoration of a shared working environment; it's a global celebration of a movement that has revolutionised the way people work.
History
Tracing back to 1995 with the creation of Berlin's 'hackerspace,' the coworking concept remained largely unnoticed until Brad Neuberg's defining blog post in 2005. He extended an invitation to free spirits and creatives to come together in a shared space, coining the term 'coworking.' By 2010, coworking gained international recognition, leading to the establishment of International Coworking Day.
Diversity and Flexibility
International Coworking Day emphasises the diversity, flexibility, and creativity inherent in coworking. It's not restricted to one strict definition but embraces various working styles and needs.
Celebration of Benefits
Beyond the physical spaces, the day celebrates the manifold advantages of coworking. From cost-effectiveness to networking opportunities, increased productivity, and flexibility, coworking offers multifaceted benefits that cater to businesses of all sizes.
A Global Movement
The celebration transcends geographical boundaries, engaging coworking spaces worldwide. It's a day to reflect on the supportive community of small businesses, eCommerce enterprises, and individual professionals that flourish in these environments.
International Coworking Day isn't just about the spaces or the desks; it's about a mindset, a cultural shift in the way we approach work. It's an opportunity to recognise and celebrate the inclusive and innovative community that has shaped the modern workspace. Whether it's the unique culture, the state-of-the-art facilities, or the sheer convenience, every coworking space has something to offer, making International Coworking Day a significant occasion in the contemporary business landscape.
Coworking Statistics Worth Celebrating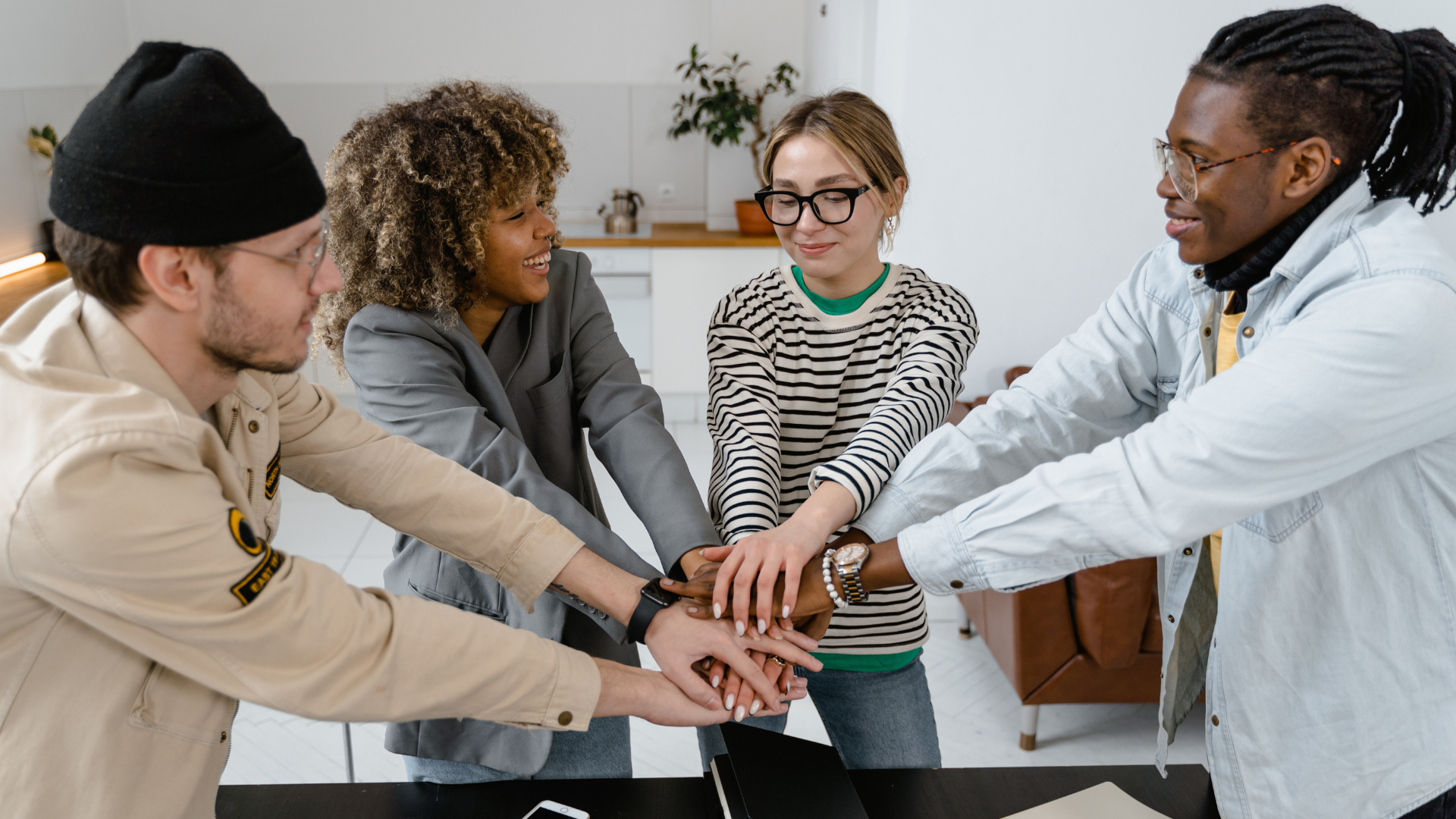 The growth and transformation of coworking spaces in Australia are reflected in a multitude of compelling statistics. These numbers not only underline the dynamism of the coworking market but also demonstrate why it has become an appealing option for various types of businesses and professionals. Check out these latest statistics from Mordor Intelligence:
Current Market Value
Australia's coworking office spaces market size stands at USD 1.3 billion, showcasing the substantial growth and acceptance of this work style in the country.
Growth Rate
The market is anticipated to grow at a CAGR of over 6.5% during the forecast period, driven by benefits such as cost-effectiveness, adaptability, and networking opportunities.
Number of Spaces
By the end of the current year, Australia will boast at least 374 coworking spaces.
Sydney leads with 205 coworking spaces, followed by Melbourne with 138, Perth with 16, and Adelaide with 15.
Costs
While the global average cost for a hot desk is USD 299, in Australia, it may reach up to USD 409 each month.
Related reading: How Much Does Coworking Cost In Brisbane?
Demand Drivers
The increasing demand from freelancers, SMEs, and startups drives the sector, along with large-scale enterprises realising the benefits of coworking spaces.
The high rate of investment flows into startups also fuels the sector's robust growth.
Trends in Co-working Spaces
Sydney and Melbourne are experiencing significant growth, with Sydney being a major location for businesses moving to coworking spaces.
Most freelancers, startups, and SMEs prefer coworking spaces due to features like fast internet, 24/7 access, meeting rooms, and furnished spaces.
In Q1 2022, Canberra, Brisbane, and Adelaide were leading in the supply of serviced office spaces, including creative and classic types.
These figures present a vivid picture of the thriving coworking environment in Australia, reflecting a trend that aligns with global shifts towards more flexible, community-oriented, and innovative ways of working. The continued growth and diversification of coworking spaces in Australia affirm its role as a cornerstone of the modern Australian business landscape.
How is it Celebrated?
International Coworking Day is not only a tribute to the coworking movement but a vibrant celebration that unfolds in various ways across different cultures and coworking spaces. Here's how this special day is typically celebrated:
Open Doors: Many coworking spaces host open-door events, allowing non-members to experience the environment. It's an opportunity to welcome potential clients, network with like-minded professionals, and showcase the unique attributes of the coworking space.
Workshops and Seminars: Educational sessions, workshops, and seminars on entrepreneurship, innovation, and personal development are often organised. These events add value to members and guests, fostering a culture of continuous learning and collaboration.
Community Building Activities: Coworking is all about community, and International Coworking Day often sees spaces hosting social gatherings, team-building exercises, and community lunches or dinners. These events cultivate a sense of belonging and camaraderie among members.
Special Discounts and Offers: To commemorate the day, some coworking spaces offer special discounts on memberships or services. It's a strategic way to attract new members while appreciating the existing community.
Recognition of Members: International Coworking Day is also an occasion to celebrate the achievements of members within the coworking space. Acknowledging and highlighting success stories builds motivation and instils a sense of pride in the community.
Collaboration with Local Businesses: Collaborating with nearby cafes, shops, or service providers for exclusive deals and offers can create a buzz in the local community, strengthening the connection between the coworking space and its surroundings.
Sustainability Initiatives: Some coworking spaces also focus on sustainability by organising eco-friendly activities or community service, reflecting a commitment to social responsibility.
How is Mobo Co Celebrating this Year's International Coworking Day?
International Coworking Day is as diverse as the coworking movement itself. From informal gatherings to elaborate events, the celebrations are tailored to reflect the unique culture and values of each coworking community. It's a day of unity, creativity, and reflection, acknowledging the transformative impact that coworking has had on the modern work landscape.
Mobo Co is embracing the spirit of International Coworking Day with a blend of warmth, community, and innovation. This year, the celebration at Mobo Co is designed to not only honour the ethos of coworking but also to cater to both prospective members and the existing community. Here's how we are making this International Coworking Day special:
Free Day Pass: For those curious about the coworking environment or considering joining Mobo Co, we are offering a free day pass to our South Brisbane coworking lounge. It's an exclusive opportunity to experience the vibrant atmosphere, state-of-the-art facilities, and collaborative energy that defines Mobo Co. It's not merely a chance to work in a shared space but an invitation to explore a community that fosters creativity and growth.
Mid-Morning Snacks and Donuts: In a delightful gesture to appreciate our current members, Mobo Co will be providing mid-morning snacks, featuring donuts for all to enjoy. It's a moment to pause, connect, and indulge, reflecting the camaraderie and joy that are integral to our coworking culture.
Engagement and Networking: Beyond the free passes and delicious treats, International Coworking Day at Mobo Co is about engagement, networking, and building relationships. It's a time to celebrate the shared values, diverse talents, and entrepreneurial spirit that make our coworking space a thriving hub for start-ups, small businesses, and large corporations alike.
Mobo Co's celebration of International Coworking Day captures the essence of what coworking represents – collaboration, innovation, community, and inclusivity. Whether you're a prospective member intrigued by the coworking lifestyle or a cherished part of our Mobo Co family, we invite you to join us in marking this special day. Together, we celebrate not just a way of working, but a way of living, connecting, and thriving.
Join Us in Celebrating International Coworking Day at Mobo Co
International Coworking Day is more than a date on the calendar; it's a global acknowledgment of the innovation, collaboration, and community that coworking represents. This year, we at Mobo Co, South Brisbane's premier coworking space, invite you to join us in celebrating this remarkable occasion.
Whether you're an entrepreneur, freelancer, small business owner, or part of a large corporation, there's something special waiting for you at Mobo Co on this day:
Mobo Co's doors are open, and our community is eager to welcome you. Come celebrate with us, discover why coworking is transforming the way we work, and be part of a movement that's shaping the future of business.
Join us on August 9th at Mobo Co, where every desk is a launchpad for innovation, and every connection is a step towards success. For more details and to reserve your spot, contact us today.